10 Nov

Bold Beasts: Delivery Drivers Share Adorable Pictures Of Dogs They Meet On Their Travels

We might have just found the best page on Facebook – apart from the Bold Beasts Facebook page, that is. UPS Dogs is an online community for UPS drivers to share photos and videos of all the furry friends they meet on their different routes.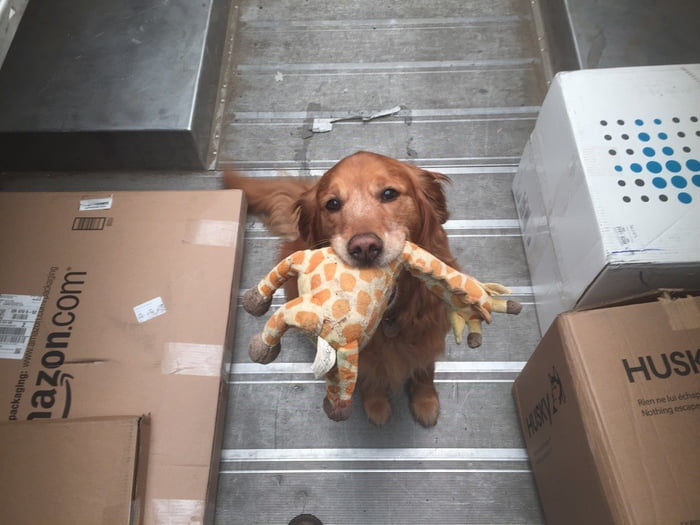 The mind behind the wholesome page is USP driver Sean McCarren, 41, who has been working for the company for over 15 years now.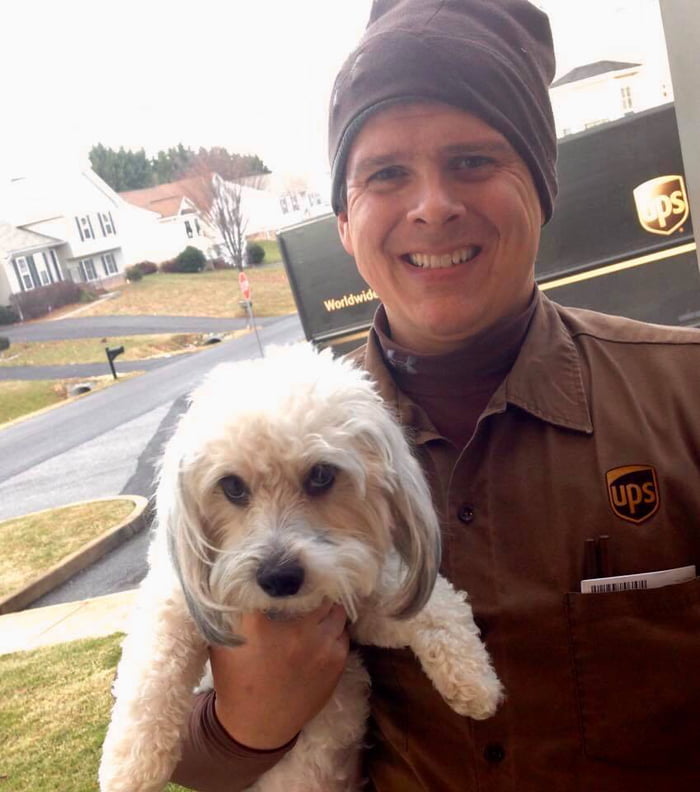 "When you're running into dogs all the time, it creates a bond when you see them every day," he said in an interview with the Huffington Post. "It's cool to meet some of the same dogs on the route, because they know who you are and they are excited to see you."
Sean started the UPS Dogs about six years ago, and the page now has a following of more than 1 million fans. He and around 30 other UPS drivers from all over the world regularly post updates to the page, with pictures of the friendly dogs who get them through the day.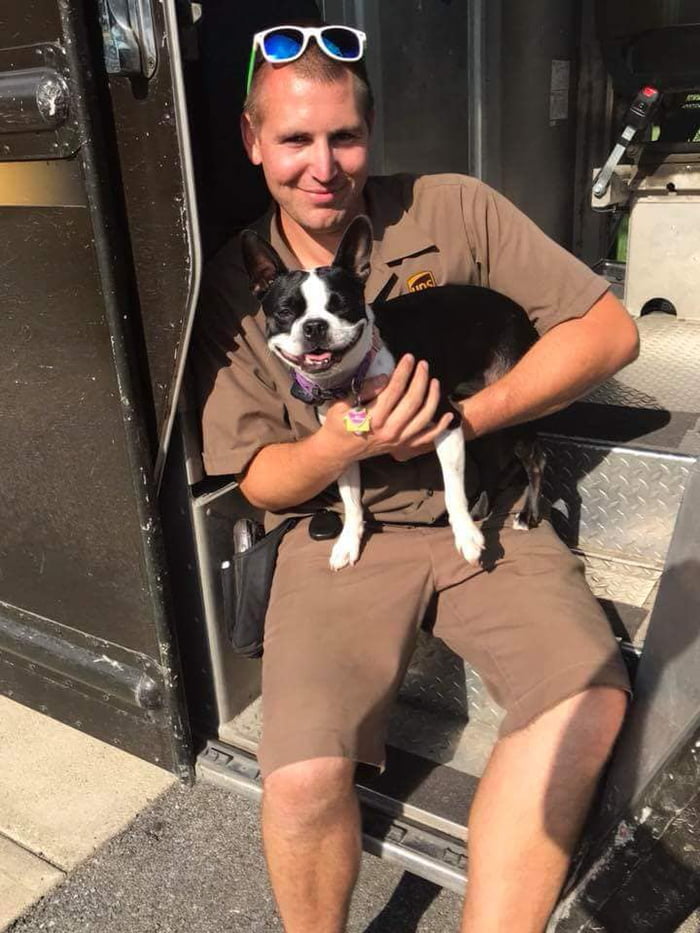 It took a while to get the Facebook page off the ground, but the page is now flying, with over 1 million followers. People just love their photos!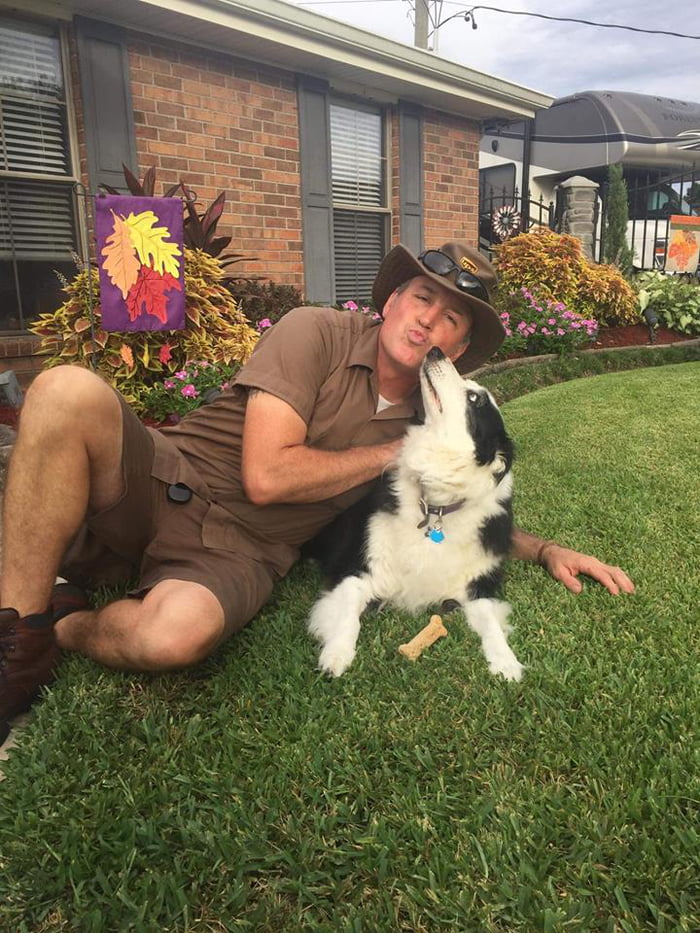 "It took a couple years for me to connect with drivers all around," Sean explained. "This page also shows the relationship we have with the community and the impact we have on other people's families. It also shows how awesome the drivers are."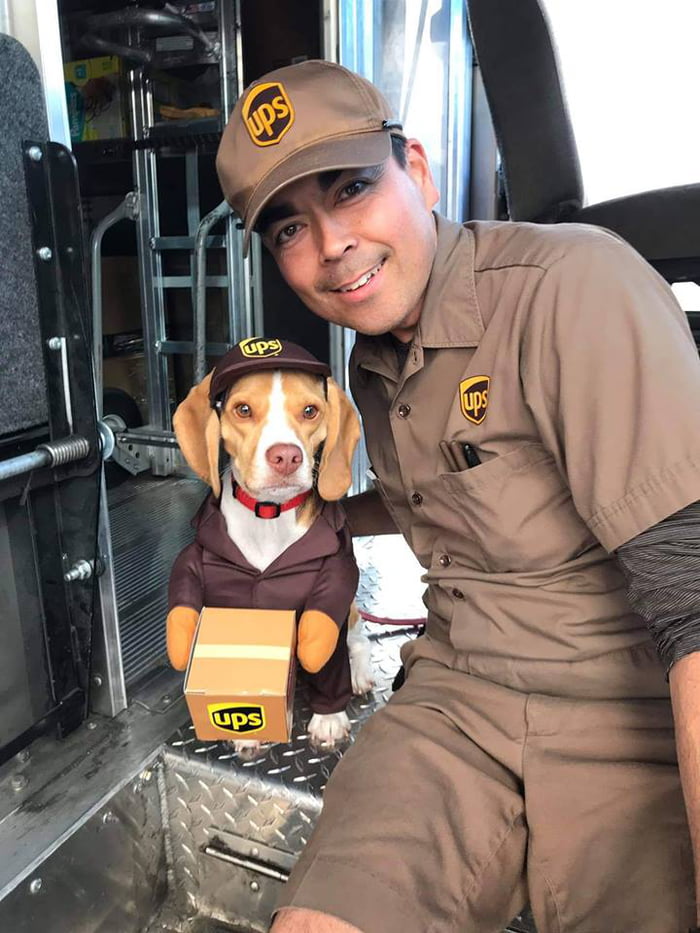 UPS head office are aware of the page and it's popularity, and it's no surprise that they love it too.
"It's a good example of the relationships our employees build with their customers, two- or four-legged!" a spokesperson for UPS told HuffPost in an email.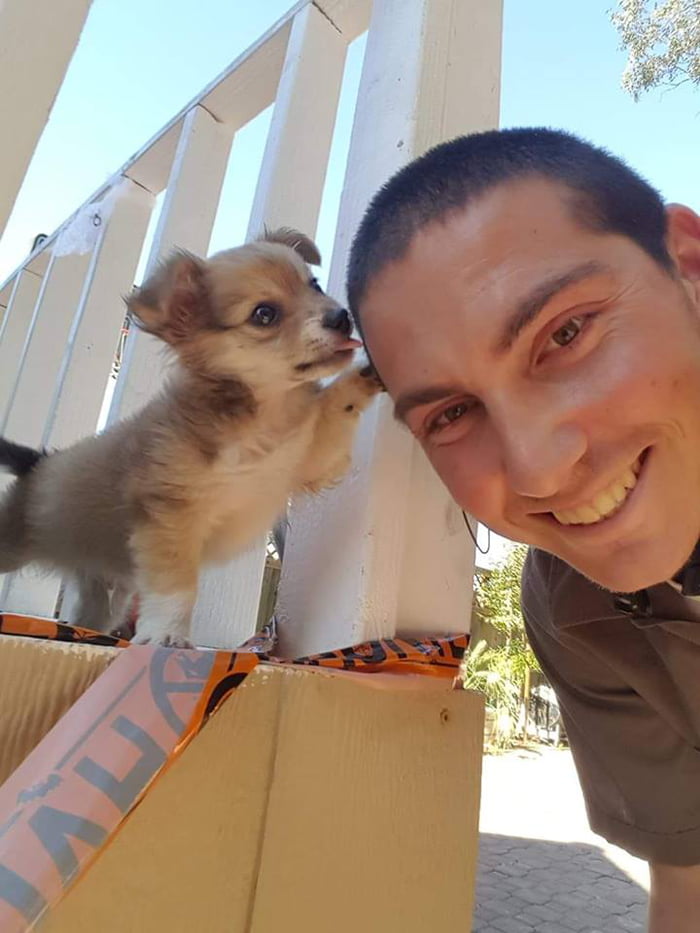 There is sometimes a sad side to getting to know so many awesome dogs, however – something McCarren touched on in his interview.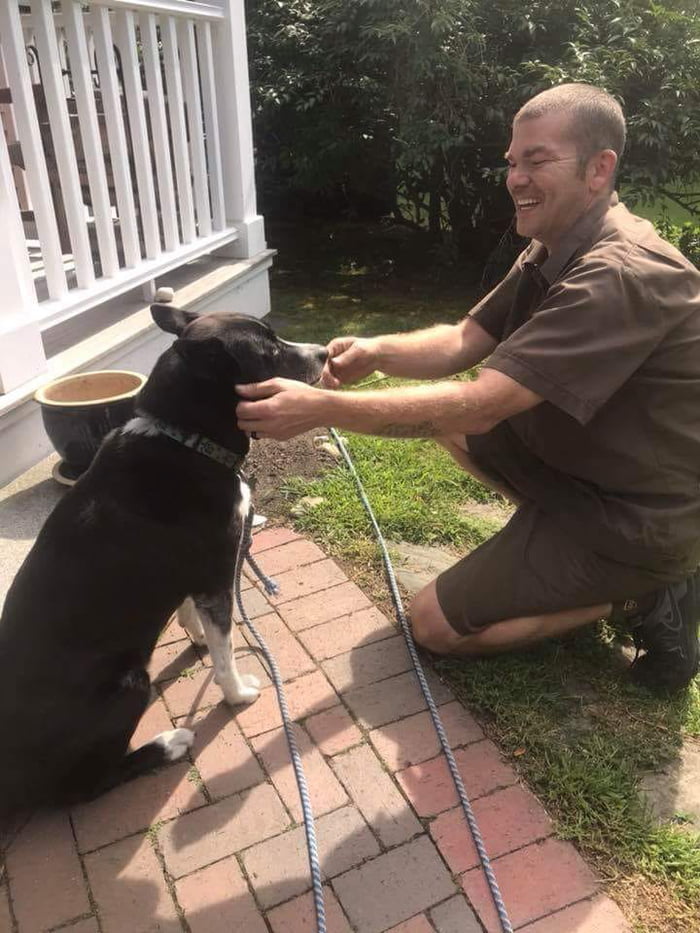 "I've lost a couple dogs on my route," McCarren said of the eventual passing of some pets. "And I always update the page with that information, so do other drivers."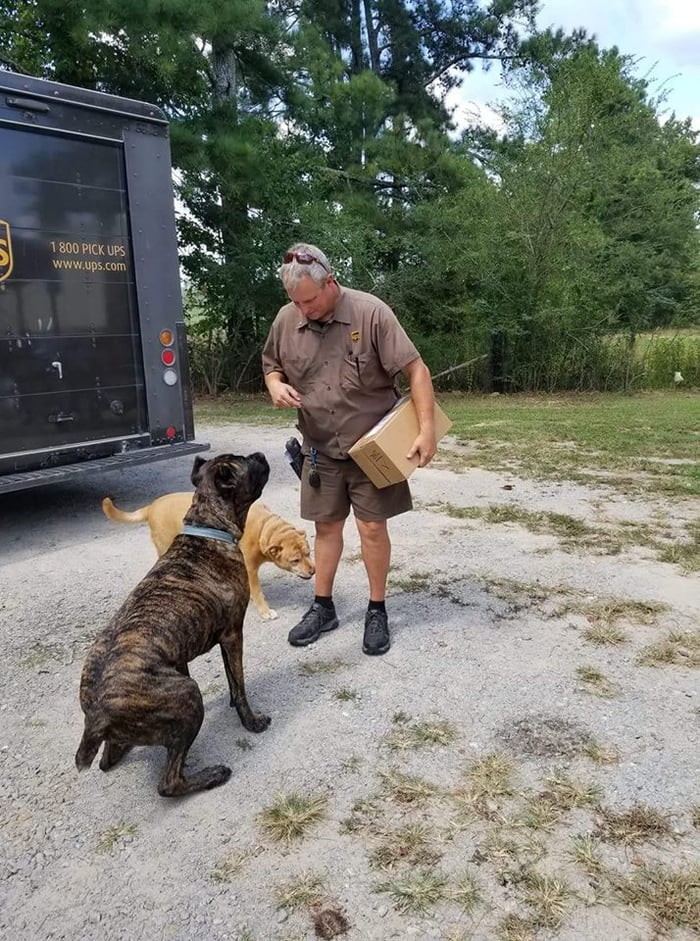 This much be such a hard part of the job, but that's all the more reason to meet as many friendly pups as possible – and give them all the love and attention you can.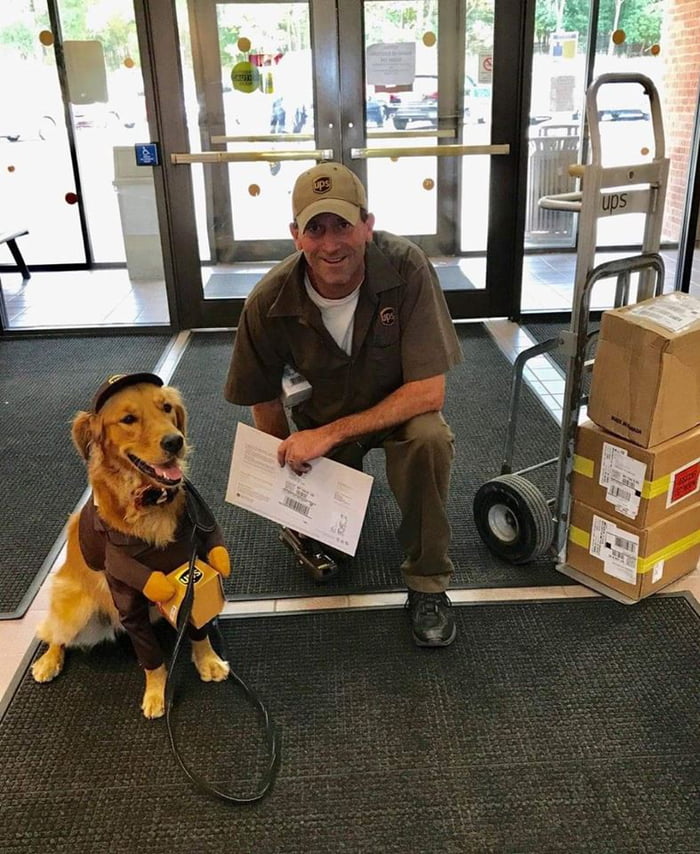 McCarren said the only other downside to seeing a plethora of pups on a regular basis is the face that they don't always have treats on hand for their four-legged friends!
"The biggest fear is forgetting to buy a new box of dog biscuits when you run out," he said. "If you forget it's tough saying, 'Sorry!' "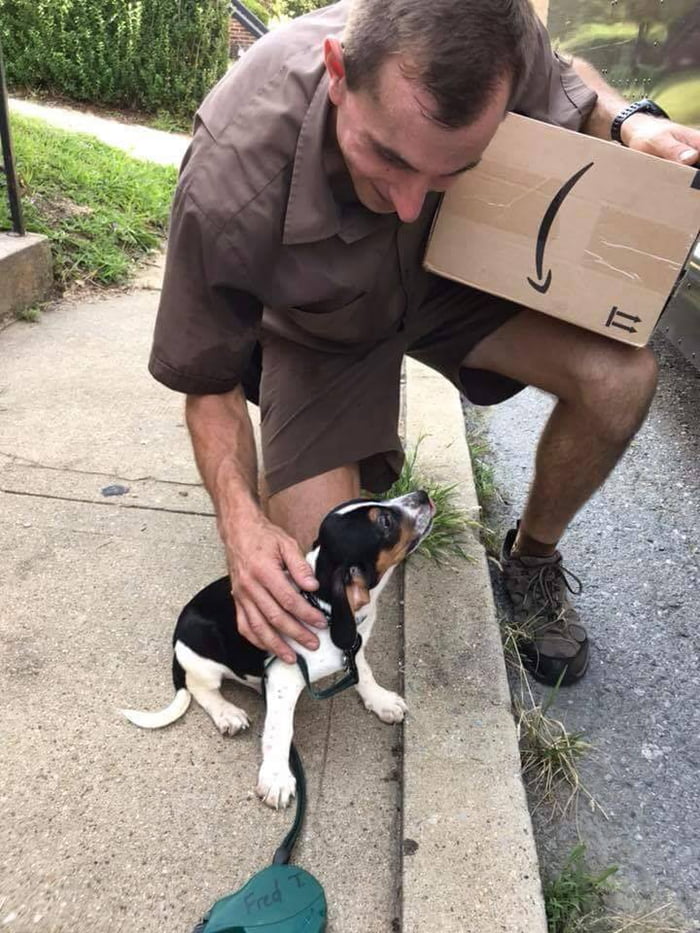 In a divided time where partisan politics dominate online discussion, social media can often be a field of conflict and stress. That's why it's so good to see something as positive and wholesome as this page.
It also puts to bed the myth that all postal staff are scared of dogs, and that the dogs hate them. There's a lot than can be achieved with doggy treats, you know!
You can visit the UPS dogs Facebook page by clicking here. We also share lots of great animal pictures like this on the Bold Beasts Instagram page.